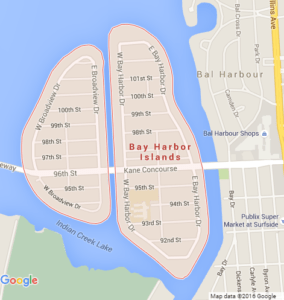 Bay Harbor Islands just like most other parts of South Florida faces pest issues. It is never a nice thing to find pest insects and animals on your property, especially when the pest poses health risks and can be dangerous to you and your family.
When it comes to common pests that are not that dangerous, most homeowners and business people find effective remedies but you might need professional help not just with riskier pests but with even the minor ones that prove to be hard to eradicate.
When faced with pest infestations, getting a reputable and qualified pest control company is always a good idea. The pest technicians working with a reputable company like Toro Pest Management are trained and experienced in handling the different types of pests.
They therefore offer effective pest solutions and can actually also help you keep future infestations at bay. To get the best solutions to your pest problems, however, there are key areas you should pay attention to when choosing the control company.
Pests – When seeking professional help, you really should settle for a company that can handle all pests rather than a company that specializes in one pest only. The more the pests the management company can handle the better it will be for you even in the future because you never know what infestations could come your way.
Toro handles different types of pests in Bay Harbor Islands and you can trust it to come to your rescue even with different future infestations.
Solutions – The type of pest you have on your property, usually determines the control method that is applied and the best treatment for the same. Baits, chemicals, traps and exclusion are some of the techniques used by most pest companies.
It would be a good idea to choose a company that upholds the use of natural methods of controlling the pests of using organic products that are not harmful to you and your family and the environment for that matter. Toro Pest Management used environmentally friendly solutions and start with chemical free solutions before considering any use of chemicals on your property.
Guarantee – What if your pest problem is not solved? This should be the question on your mind when going for the professional help. The essence of getting pest experts is to put the pest issue to rest and hence the company you choose should be able to offer you some kind of guarantee on the services offered to you.
A company that is confident about its treatment, control techniques and products should have no worries offering you a service guarantee. Reputable companies like Toro offer give you guarantee that treatment will be redone at no extra cost in case the pests recur after the first treatment. Look at the terms of service and select a company you can trust to deliver expected results.
When seeking pest management services, the quality of services delivered matters the most but they should also be offered at reasonable rates. Toro Pest Management is your ultimate pest solution in Bay Harbor Islands.
Are you in need of pest control services that you can trust? Our company offers the best guarantee in the market, ensuring that your pest problem will be taken care of thoroughly and efficiently.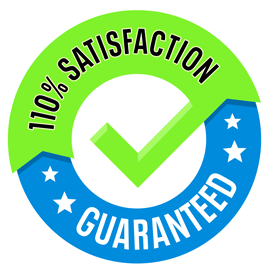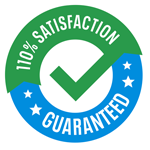 110% Satisfaction Guaranteed
If the bugs come back, so will TORO at no additional cost to you. TORO will respond with in 24 hours Guaranteed. Our technician will arrive quickly and deal with the pest problem to prevent recurrence.