Integrated Bird Management Services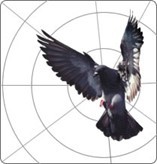 Bird invasions on any given property can be frustrating. Birds can leave your environment messed up with their droppings and feathers. They can actually also cause structural damage.
Bird populations can pose hazards to your health as well considering that they transmit diseases to you through droppings and airborne fungi.
TORO Pest Management is your ultimate solution to the bird Control. We use the best pest bird control methods, our range of exclusion devices and products which include stainless steel spikes, stealth netting and pin and wire among other exclusionary devices. They help greatly in protecting your structures from the invading birds.
Netting is the most permanent, effective, low visibility solution to prevent access of pest birds. Mesh color comes in black, stone and white to match the color of your structure for less visibility. Netting offers 100% exclusion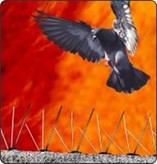 Stainless steel spikes recommended by architects, contractors and government agencies. These spikes are installed on thousands of U.S. buildings with an incredible success rate, even under heavy bird pressure. It's thin, stainless steel rods and U.V. resistant polycarbonate base are extremely durable and it is also the least conspicuous spike product on the market.
Bird Dropping Removal Service
Chances are you will be left with a huge mess, especially with bird dropping, nesting materials and feathers. The droppings could be on everything on your property, including fences, rooftops, pavement and other areas. Considering how stinky they can get and the fact that they could contain ectoparasites, it is important to remove them effectively you will find a great leaving your property clean and sanitary. Without the right tools and techniques, it can be hard for you to remove the droppings effectively.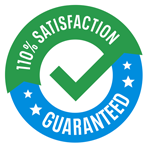 110% Satisfaction Guaranteed
If the birds come back, so will TORO at no additional cost to you. TORO will respond with in 24 hours Guaranteed. Our technician will arrive quickly and deal with the pest problem to prevent recurrence.