TORO Pest Management Company
Established in 1969 by Dr. Jose Perez Linares, TORO has remained steadfast in its operations and currently thrives under its third generation of leadership. The company upholds exemplary ethical and professional business practices, adhering to the highest standards in the industry.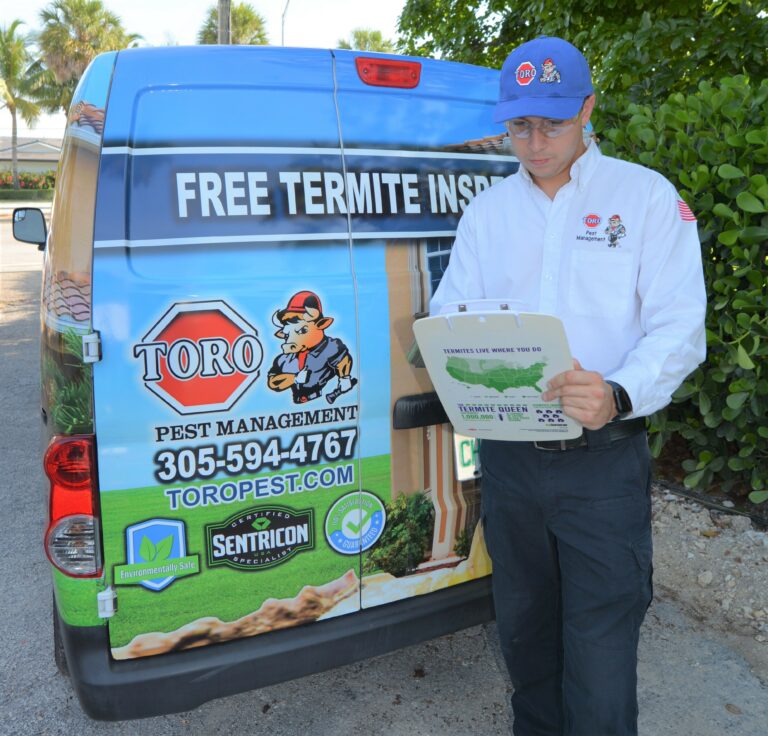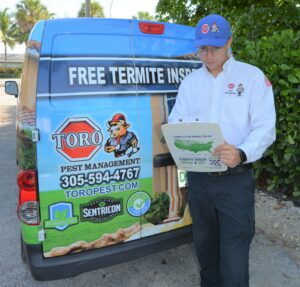 Since 1969, TORO has been dedicated to safeguarding health, food, property, and the environment. Throughout the years, the company has earned a renowned reputation for delivering outstanding results. Our secret to success lies in our unwavering commitment to providing prompt and excellent service. We specialize in offering pest management solutions for both residential and commercial clients.
TORO has fostered a cohesive and dedicated team that forms the very essence of our company. When you choose TORO, you gain access to a comprehensive team that is wholeheartedly committed to safeguarding your health, food, and property. Regardless of the project's scale or the size of your request, we relentlessly strive for excellence in all that we do.
TORO's company culture is built upon the pillars of loyalty, pride, commitment, passion, honesty, and integrity. These core values serve as the foundation for our success. They inspire and guide us in serving our clients, who rely on TORO to deliver exceptional results.
We are not only dedicated to providing the best products, technology, and service, but our specialists also prioritize listening to your needs, responding promptly, anticipating future requirements, and earning your trust every day. Our commitment to you extends beyond mere promises; it is a time-honored tradition.
Moreover, TORO actively supports and contributes to community-based organizations in the areas where we conduct business, demonstrating our commitment to making a positive impact on society.
The TORO Institute is a cutting-edge training facility dedicated to ongoing research and education.

Located at our corporate headquarters in Miami, FL, this facility offers exclusive benefits to our clients and their employees who seek a progressive training venue.

Our highly qualified on-staff entomologists and consultants provide training on various subjects, including food safety, sanitation, structural practices, and the best pest management techniques.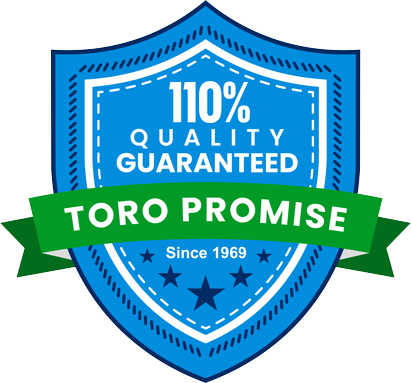 "If ever in between regular service visits you become aware of new activity in your home or business, we will return free of charge to eliminate the pest activity. We will go the extra mile to ensure your property receives the maximum level of protection against pests."