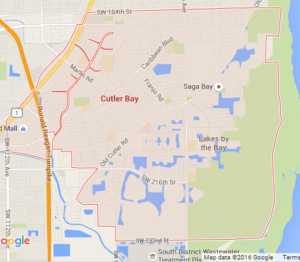 Pests are a big menace that causes damage to your property and some of them are a great threat to our homes especially for homes with children.
The tropical and moist areas attract a lot of pests and make it inhabitable for humans. But there is a solution to every problem and we are the solution to your pest infestation problem. We offer pest management for residences and commercial buildings.
As professionals we have the training and experience to handle different types of infestations. We provide infestation solution for a wide range of pests including rodents, birds, termites, bedbugs, ants, white flies, centipedes and many more.
Here are 5 reasons why Toro Pest Management is the best pest management company in Cutler Bay.
1. We offer customized pest control services
Every home is exclusive and has exclusive needs. When you hire us we make personalized plans to rid your home of pests and to secure it from further infestation in future. Our plan includes assessing the size of your home, the degree of infestation and long-standing prevention methods.
Certain clients may need a pre-construction treatment of the soil or outdoor pest control such as hives and nests. We also make separate plans in case of commercial infestation.
2. We provide Green pest control services
Non-green chemical products can get rid of infestation very quickly but they will have harmful side-effects. The chemical products can cause allergies and other ailments. Therefore it is always wise to opt for a greener pest control company like us.
Our organic pest control products are made from plant extracts. These are very safe to use even around children and pets because they don't contain any unsafe pesticide residues. Our green pest control services are environment and human friendly and produce effective results.
3. We offer flexible timings
We won't make you wait on us. You might have a hundred things to manage but we are willing to work around your schedule, whether it is after sunset or on weekends. We leave that to you to decide.
4. We don't rip you off
Although pest control can cost you a significant sum, it is a sensible investment to protect your property from infestation damages. We provide the best service in the area at a reasonable price. We can also provide a free site inspection and price quote.
5. The best professionals work with us
We have the most experienced entomologists and technicians working with us. Every staff goes through a one month in house training program. Then they also need to undergo another one month field-training program before to become company certified. Then all the service personnel obtain the industry training on the latest innovative strategies in pest control every month.
Would you like to hire the best pest management company in Cutler Bay?
Then don't wait any longer and give us a call. We will send our staff to inspect the area and discuss with you the various options before giving you the quote.
Are you in need of pest control services that you can trust? Our company offers the best guarantee in the market, ensuring that your pest problem will be taken care of thoroughly and efficiently.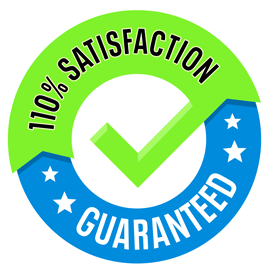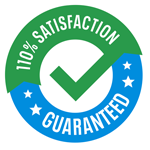 110% Satisfaction Guaranteed
If the bugs come back, so will TORO at no additional cost to you. TORO will respond with in 24 hours Guaranteed. Our technician will arrive quickly and deal with the pest problem to prevent recurrence.