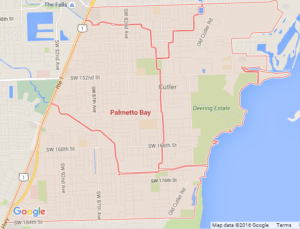 Beautiful and clean homes are our paradise on earth! But creepy and crawly pests can be a nuisance which disrupts our peace of mind. Pests spread diseases, cause destruction to property and contaminate the food stuff. Some of them sting and bite and are a huge threat for children and pets.
Although you can get rid of them on your own, only a professional can locate the nest and apply the right treatment for complete removal of the infestation. Professionals like us save you time and effort in removing infestation.
Doing a pre-construction treatment to the soil and prevent infestation at the foundation of the building. And since pests keep coming back, it would be a good idea to get yearly inspections done to reduce the damage.
But why hire Toro Pest Management? Here are the reasons why your Palmetto Bay Village property needs us:
1. Our services can be personalized
It would be unfair to follow the same plan for every property. Every home is unique and has features. Once you hire us we sent in our staff to inspect the property and to provide you with a customized treatment plan for your property. The staff makes not of:
The size of the property
The level of infestation
Soil assessment


Once the assessment is made, the technician will discuss with you the various options for a durable infestation removal and prevention. Once you have approved the plan, the technician will go ahead with the treatment.
2. We use only Green products
The main reason why property owners are skeptic about hiring professionals is because they don't want the property to be exposed to harmful chemicals and pesticides. But we assure you that we are a Green Company. All our products are made from organic plant and herb extracts and oil. Our organic products don't cause any adverse effects on humans and pets.
3. We service residences and commercial buildings
Pests are not welcome in homes and in places where you work. Both the sectors require different kind of treatment method. Just like homes commercial spaces need to be free of infestations if they need to prosper. Our personnel are well trained to offer the right kind of service for your commercial space. So far we have offered our services to:
Schools
Government Buildings
Restaurants, Hotels, Canteens
Hospitals and other healthcare facilities
Warehouses
Food processing centres


4. Our staff is well trained and company certified
We have employed the best entomologists and technicians who have years of experience in pest management. All our technicians are required to undergo a one month company training and another month's field training to be company certified. We also make sure that our personnel are updated with the latest innovations and techniques of pest management through our monthly training program.
Are you in need of pest control services that you can trust? Our company offers the best guarantee in the market, ensuring that your pest problem will be taken care of thoroughly and efficiently.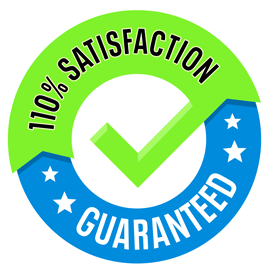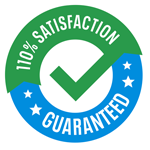 110% Satisfaction Guaranteed
If the bugs come back, so will TORO at no additional cost to you. TORO will respond with in 24 hours Guaranteed. Our technician will arrive quickly and deal with the pest problem to prevent recurrence.