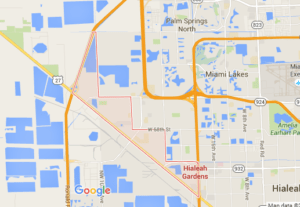 A good pest control company in solves all kinds of pest related issues from scratch and provides you permanent solutions to control the same. With so many pest management companies available in the market, it does become a tough challenge to pick one.
Almost all the websites of these companies make tall claims about fighting pests in the most professional ways. How to believe their claims and how to choose the right company for you residential or commercial establishment? Here are the top five factors that you have to look out for in your companies.
Does the company with valid license and provide liability insurance?
This is the top question that you must be asking yourself when choosing your pest control company. Choose a company that has a valid license to operate in its locality. Never make the mistake of blindly believing just words.
Ask for documentations to prove the same, get these documents verified by attorneys/experts to check for authenticity and then proceed to take up the services of a particular company. When pest control activities take place, your property is likely to suffer from damages. Hence it is very important that you choose an expert company which provides liability insurance for you.
Is the company willingly and transparently discussing problems with you?
Pest control solutions are discussed openly with customers, suggestions from them are incorporated and finally cost-effective and customised solutions come into effect, thanks to healthy discussions between the company and client.
Does the company have enough experience to deal all kinds of pests?
Pest infestations require professional interventions. This can be removed only by permanent solutions. Choose a pest control company that has enough experience in this field and that has created control solutions for all kinds of pests as part of its track record.
This is one reason as to why Toro Pest Management, which has close to 5 decades of experience, should be your first choice. Its high-quality solutions include controlling pests, rodents, termites, ants, bed bugs, beetles, bees, centipedes, cockroaches, flies, fleas, spiders and ticks.
Does the company use safe pesticides?
Almost all of us today (especially the ones with kids and aged people staying with us) are conscious about using toxic chemicals at home. Hence you must discuss with your company in advance to be assured that it uses eco-friendly pesticides for controlling pests. If a company doesn't have "green solutions", it is better to do away with it.
Is the company part of professional organisations?
Being part of a professional pest control organisation increases the credibility of any organisation and gives you an assurance about the quality of its services.
Toro Pest Management, one of the leaders in this filed, is a member of various organisations like NPMA (National Pest Management Association), CPCO (Certified Pest Controllers Association of Florida), FPMA (Florida Pest Management Association Inc.) and many more.
Are you in need of pest control services that you can trust? Our company offers the best guarantee in the market, ensuring that your pest problem will be taken care of thoroughly and efficiently.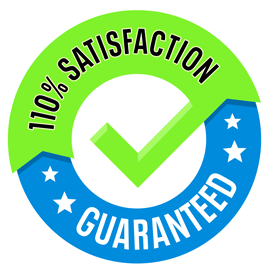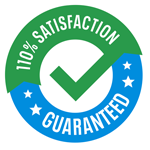 110% Satisfaction Guaranteed
If the bugs come back, so will TORO at no additional cost to you. TORO will respond with in 24 hours Guaranteed. Our technician will arrive quickly and deal with the pest problem to prevent recurrence.