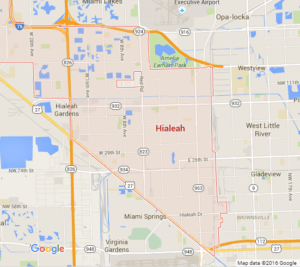 Pest are common in different parts of South Florida and Hialeah has not been left out. If you live in Hialeah, you most probably have faced pests and you might get infestations too in the future.
Fortunately, there is no need to get headaches trying to eradicate stubborn pests from your property because you can get professional help from Toro Pest Management.
The company has the expertise and is fully equipped and trained to put pest matters effectively to rest. If you have been wondering why you should even consider professional pest control services, here are some of the benefits the trained qualified pest technicians will offer you.
1. The pest experts use safe, effective treatment methods
Usually when you decide to tackle the pests around your home, you will go for pesticides that can be dangerous to use around your home. When you allow pest professionals from Toro to take over, you can be sure that safer methods will be used.
The company strives to use the safest and natural ways of eliminating the pests before considering the use of chemicals. You and your household therefore remain safe through the entire treatment period.
2. The experts get to the root of the pest problem
Instead of controlling pests they can see, like most homeowners do, the pest control professionals take the time to inspect the property and even find nests so they can treat the problem as a whole.
This kind of treatment is helpful because it gets rid of eggs that hatch later causing a recurring problem around your property. A thorough company like Toro will definitely keep you safe from future infestations with an effective treatment program.
3. The company will save you time and money
The type of pest and complexity of the infestation can determine the charges and how long it takes for the problem to be controlled. But all in all what pest management companies charge cannot be compared to the time and money you waste in unsuccessful treatment methods and products.
Considering that the pest technicians begin by assessing the problem on your property puts them in a better position to decide the most effective approach and solution to the problem.
And because most companies guarantee effective service delivery, you at least know that you will get value for the amount you spend on the professional pest management services.
4. You will get educated on pests
This is one of the greatest benefits of using a reliable pest management company like Toro. Apart from treating and getting rid of the pests around your home, the professionals will help you understand pest behavior and habits and changes you can make around your home to keep infestations at bay.
This is something that would be hard to learn all by yourself when you try DIY treatments on infestations. The truth is that the more you know about a pest the easier it becomes to get rid of it and keep it off your Hialeah property.
Are you in need of pest control services that you can trust? Our company offers the best guarantee in the market, ensuring that your pest problem will be taken care of thoroughly and efficiently.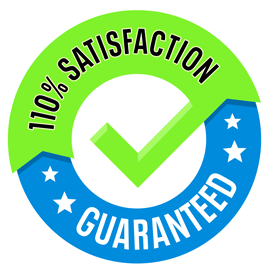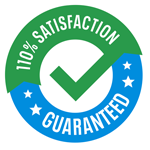 110% Satisfaction Guaranteed
If the bugs come back, so will TORO at no additional cost to you. TORO will respond with in 24 hours Guaranteed. Our technician will arrive quickly and deal with the pest problem to prevent recurrence.