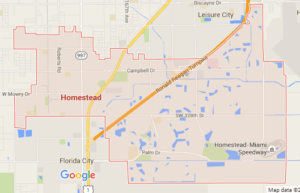 Pest infestations at your commercial or residential establishments in Homestead can cause severe problems if you don't correct them at the initial stage.
While there are some control activities that you can do yourself, there are some others that require professional help. Pest Management belongs to the second category.
You must hire an expert pest control company to give you permanent solutions for your problems. Toro Pest Management is one such example of an expert. Here are some of the points that you should remember when you hire a pest control contractor:
Valid documentation
Always choose a company only after doing a double check on the documents that it provides. Cross check the seal, logo, dates and all other relevant details to be sure that the company you choose has a valid documentation and license to operate.
There are companies who easily fake these documents; hence, it is always recommended to be on alert and cross check the validity of the documents that are submitted to you. This way, you can be sure that you have chosen the right company for the right job.
Track Record
The next important thing that you should check is the track record of the company that you are hiring. You need somebody who has enough experience to take control of pests and remove all traces of them completely from your establishments. This is where Toro Pest Management, comes as huge blessing for you, because it has been in business since 1969 and has been providing impeccable pest control service since then.
You wouldn't want to trust an important task like pest control services with a newbie though his rates are quite attractive. Toro has a proven track record in effective, affordable and eco-friendly pest control solutions, thereby making your choice easier.
End to end services
Quick fixes will never work when it comes to pest control. Pests may be controlled for a short time, but it wouldn't be too long when they start reappearing again. This is why you should choose a company that provides you end to end solutions in this field.
When it receives calls from customers, Toro Pest Management sends an expert team to inspect the problem, understand the intensity, provide solutions and advise on maintenance procedures so that customers don't face this problem again. This is the quality and approach of service that you should be looking for, when you choose a pest control company.
Ensure that you choose a company that knows its job very well. The company should be confident enough to tackle your pest problem in a neat and eco-friendly manner.
Also check for value added services like doing an overall check on your establishments, identifying areas that are prone to pest controls and advising you of solutions, so that you can save a lot of costs that you might otherwise have to spend to control pest infestations.
Are you in need of pest control services that you can trust? Our company offers the best guarantee in the market, ensuring that your pest problem will be taken care of thoroughly and efficiently.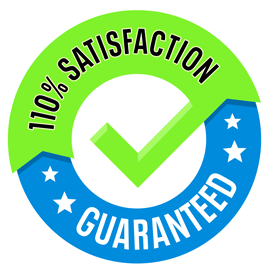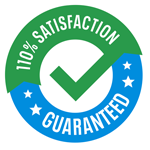 110% Satisfaction Guaranteed
If the bugs come back, so will TORO at no additional cost to you. TORO will respond with in 24 hours Guaranteed. Our technician will arrive quickly and deal with the pest problem to prevent recurrence.