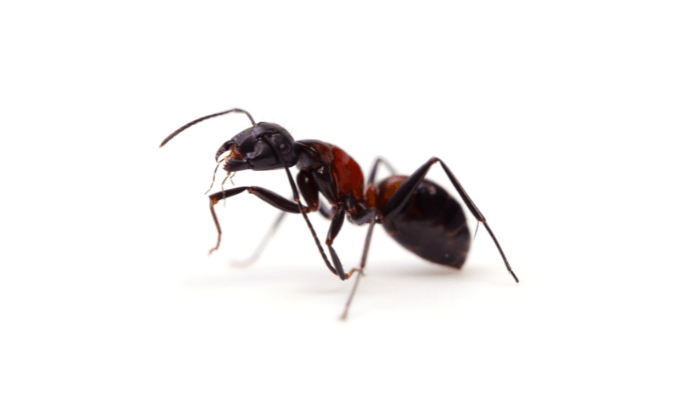 Ants are highly organized and social insects that play essential roles in ecosystems. While they are beneficial to the environment, certain ant species can become pests when they invade homes or disrupt human activities.
Characteristics:
Size: Ants vary in size depending on the species, ranging from tiny ants measuring a few millimeters to larger species measuring up to a centimeter in length.
Body Structure: They have segmented bodies with three distinct sections: the head, thorax, and abdomen. Ants have six legs and a pair of antennae used for sensing their environment.

Behavior:
Ant behavior is highly organized and specialized, with different roles assigned to each member of the colony. Key aspects of ant behavior include:
Division of Labor: Ant colonies consist of various castes, including workers, soldiers, and the queen. Each caste has specific responsibilities and tasks to support the survival and growth of the colony.
Communication: Ants communicate through chemical signals called pheromones, which allow them to navigate, recognize nestmates, and coordinate their activities.
Foraging: Ants forage for food and bring it back to the colony. They can travel long distances in search of resources, leaving scent trails for other ants to follow.

Common Ant Species:
In various regions, including Miami and its surrounding areas, several ant species may be encountered. Some common species include:
Argentine Ant (Linepithema humile): These small, dark brown ants form extensive colonies and are known for their preference for sweet food sources. They can be found nesting in various environments, including moist and dry areas.
Carpenter Ant (Camponotus spp.): Carpenter ants are larger ants that are often black or reddish in color. They can nest in wood structures and are known for their ability to cause damage to wooden buildings.
Fire Ant (Solenopsis spp.): Fire ants are notorious for their aggressive behavior and painful sting. They build large mounds in open areas and can pose a threat to humans and animals.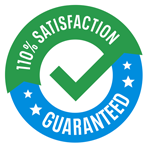 110% Satisfaction Guaranteed
If the bugs come back, so will TORO at no additional cost to you. TORO will respond with in 24 hours Guaranteed. Our technician will arrive quickly and deal with the pest problem to prevent recurrence.