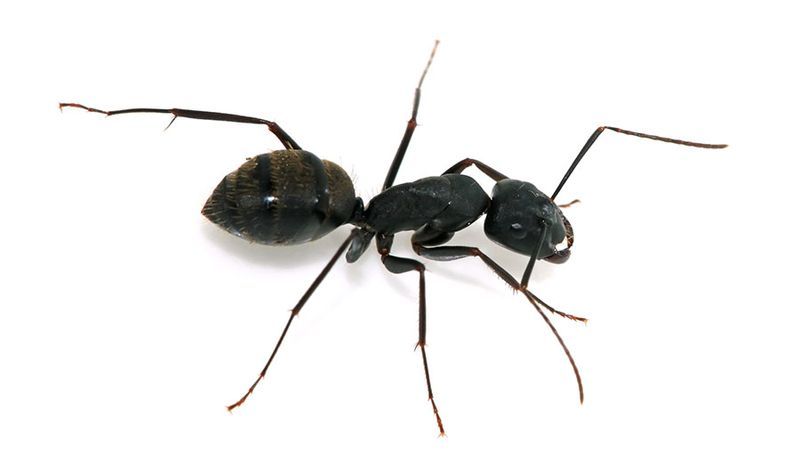 Ants are a diverse and widespread group of insects that play important ecological roles. While there are numerous ant species, this article provides an overview of ants in general, focusing on their characteristics, behavior, and common habitats.
Characteristics:
Size: Ants vary in size, ranging from tiny species measuring a few millimeters to larger species reaching over a centimeter in length.
Body Structure: Ants have three distinct body regions: the head, thorax, and abdomen. They possess six legs, antennae, and typically have a narrow waist, known as a "petiole."

Behavior:
Ant behavior can vary among species, but they generally exhibit the
following characteristics:
Social Structure: Ants are highly social insects that live in organized colonies with specific roles for different members, including queens, workers, and sometimes soldiers.
Communication: Ants communicate through pheromones, which are chemical signals used for trail marking, nestmate recognition, and coordination.
Foraging: Ants forage for food, often forming trails to efficiently locate and transport resources back to their colonies.
Nesting: Ants create nests in various locations, such as soil, leaf litter, logs, trees, or even inside buildings.

Common Habits and Habitats:
Ants can be found in a wide range of habitats, including urban environments. In South Florida, several common ant species may be encountered, such as:
Argentine Ants (Linepithema humile): These ants form large colonies and often invade buildings, seeking food and moisture sources.
Carpenter Ants (Camponotus spp.): Known for excavating wood to create galleries for nesting, they can cause structural damage if left unchecked.
Fire Ants (Solenopsis spp.): These aggressive ants build large mounds and deliver painful stings when threatened.
Ghost Ants (Tapinoma melanocephalum): Small and pale in color, ghost ants are commonly found indoors, nesting in wall voids, cabinets, or other hidden spaces.
White-footed Ants (Technomyrmex difficilis): These ants form extensive colonies and often invade homes, especially in kitchens and bathrooms.