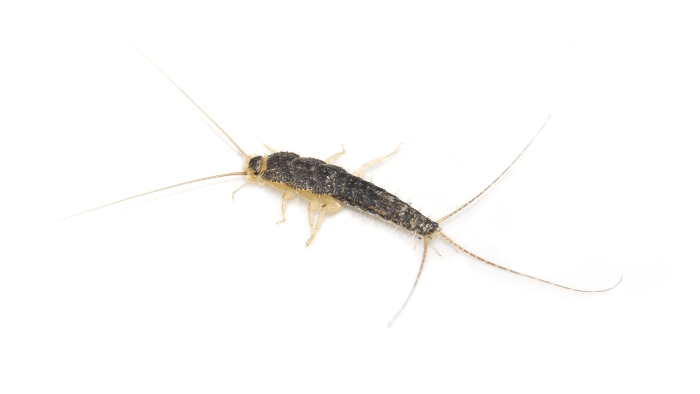 Silverfish are small, wingless insects that are commonly found in homes and other human-occupied spaces. While they are not harmful to humans and do not transmit diseases, their presence can be unsettling and they can cause damage to certain household items.
Characteristics:
Size and Shape: Silverfish are typically elongated, measuring about ½ to ¾ of an inch in length. They have a slender, fish-like shape and move in a wiggling motion.
Color: They are silvery-gray or bluish-gray in color, with a scaly appearance that gives them their name.
Antennae and Appendages: Silverfish have long, thread-like antennae on their heads and three long bristle-like appendages on the rear of their bodies.

Habitat Preferences:
Silverfish prefer certain environments and can be found in various areas, including:
Dark and Damp Spaces: They are commonly found in bathrooms, kitchens, basements, attics, and other areas with high humidity levels.
Paper and Fabric: Silverfish are attracted to materials such as paper, books, wallpaper, and clothing, as they feed on cellulose and starch.

Behavior:
Understanding silverfish behavior can help in managing their presence and preventing damage. Key aspects of their behavior include:
Nocturnal Activity: Silverfish are primarily active during the night and prefer to remain hidden during the day.
Quick Movements: They are agile insects that can move swiftly and navigate through small cracks and crevices.
Feeding Habits: Silverfish feed on various items, including paper, glue, book bindings, fabrics, and starchy materials.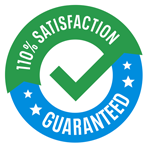 110% Satisfaction Guaranteed
If the bugs come back, so will TORO at no additional cost to you. TORO will respond with in 24 hours Guaranteed. Our technician will arrive quickly and deal with the pest problem to prevent recurrence.